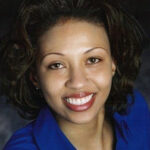 'A Champion for Community'
Tamie Dixon-Tatum has extensive experience in the fields of Office Management, Office Policies, Procedures, Human Relations, Budgeting, Payroll, Marketing, Human Resources, Public Relations, Radio & Television Broadcasting, Teaching, Civil Rights and Municipal/Community Partnerships. She has earned a Bachelor of Arts Degree in Telecommunications, a Master's Degree in Public Affairs and a Master's in Legal Studies. Ms. Dixon-Tatum is a former employee of both DRA and Guide Lamp, as well as a former Union Member of Local 662 and Local 663. Her experience, expertise, education and empathy make her a well-rounded individual and professional.
Tamie is heavily involved with her community via civic organizations and community programs such as the Strengthening Families Program through Intersect, and she is a youth, community, education and equal opportunity advocate. Currently, she works for the City of Anderson as the Civil Rights Director, she is President of the Indiana Consortium of State and Local Civil Rights Agencies, a member of Community Action Program's (CAP) Racial Equity Committee and a member of JDAI/Madison County's Race, Equity & Inclusion Committee. Tamie is a guest radio personality and a former guest for the Vision for Success Show on WHBU 1240AM/103.7FM. Previously, Tamie worked in Madison County Superior Court 2's Juvenile Division as the Juvenile Case Manager for the Reclaiming Futures Program and the Madison County Prosecutor's Office as Office Manager under Thomas Broderick Jr. She is a board member of and has also worked for The Crossing Education Center for at-risk youth as the Community & Business Development Coordinator which helps to match youth with job training and community service opportunities.
In addition to her extensive employment and educational background, Ms. Dixon-Tatum is an entrepreneur, and she has spearheaded the Ollie H. Dixon Back-To-School Picnic and Parade for 30 years. This program has provided free school supplies and food for thousands of disadvantaged children throughout Madison County for three decades.
Tamie Dixon-Tatum works tirelessly to serve the community as a community, youth, education, and equal opportunity advocate as well as a multi-media professional.